A bigger home, a new computer, a larger car. Sometimes your wishes go beyond your family's budget. But with flexible financing, there's much you can achieve – including protection against unplanned events. 
For a more beautiful home
Build, buy, renovate? Are you looking to have a nicer home, but your savings aren't quite enough? Don't forego your dreams – we can provide you with customised financing.
Here's how you can finance your dream home:
s Wohnkredit Hypothek: The flexible loan with mortgage
s Bauspardarlehen: Security, with fixed interest rate and mortgage
s Wohnkredit: The quick loan without mortgage
s Wohnbaukonto: The account with quick interim financing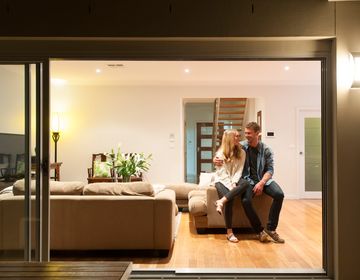 Affordable financing for wishes both small and large
What are your plans? We can prepare a customised offer for you to finance them. We'll coordinate the instalment amount and the term together with you.  
s Konsumkredit: 
The right financing for your wishes
Affordable financing for your new car
Leasing is the simple and convenient path to your new car. With s Leasing, you'll get independent advice and affordable financing and insurance from a single source.
The fastest path to your new car:
Financing: When you lease, you don't pay the full purchase price but only the loss in the car's value
Insuring: General liability and collision insurance to suit your needs
Registering: We'll take care of all the official details for you